The Essentials
If you want to have effective, powerful conversations with God that result in breakthrough, you need to become well acquainted with the essentials of prayer. This invitation is an opportunity to hear God's call to cultivate and partner with Him in a growing mutual relationship with resulting break through conversations. You are invited to fine-tune your asking, listening and obedience skills with regular practice.
Although prayer cannot be reduced to a formula, you need to understand the value of these fundamental principles of prayer. A model can be helpful in revealing these truths. The Lord's Prayer is one such model. Others can be useful as well. Their value is found not in following them rigidly, but utilizing the essentials they represent.
At Breakthrough we have the saying, "Inquire, Hear and Obey for the Advance of God's Kingdom" based on 2 Samuel 5:19, 20 "So David inquired of the Lord … the Lord answered him … so David went… the Lord burst through." Many have discovered a revitalized relationship through this call to prayer. Are you satisfied with your asking, listening and obedience relationship with God? Are you an effective change agent for the advance of His Kingdom?
Lesson #1 What is the Circle of Prayer?
God desires to reveal His plans and purposes from Heaven to us on earth. As we seek Him, He promises to tell us things we don't know. Prayer is a journey of learning to recognize and obey His direction. It involves waiting on His answers as we inquire of Him, listening to hear His response as well as moving Him with our persevering petitions and obedience. We experience fulfillment as a result. Here is how the "circle of intercession" works: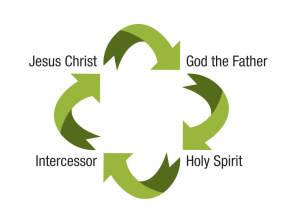 • God initiates His purposes and plans in Heaven (see Jeremiah 29:11-13, NIV).
• He searches for an intercessor, someone who is willing to "stand in the gap" in prayer (see Psalm 14:2, Exodus 3:7, Ezekiel 22:30).
• God reveals His will, through His Word and Spirit to the person willing to believe trust and obey Him (see Matthew 11:27, Daniel 2:47).
• That person, by faith, declares God's revealed will back to the Father in Jesus' name (see Esther 4:14, Ephesians 2:18; 3:12, 1 John 5:14-15).
• Jesus, our high priest, prays to the Father on our behalf (see Hebrews 7:25, NIV).
• God the Father takes action (see Isaiah 30:19-22, Matthew 7:7).
• God blesses obedience with fulfillment (see 2 John 2:6; John 14:15, 21; 15:10-11, 14-17)
Lesson #2 Focus – How Can I Ask With Confidence?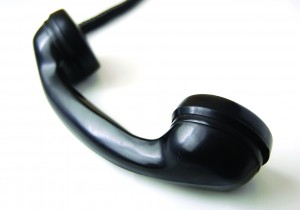 "Don't worry about anything; instead, pray about everything. Tell God what you need, and thank him for all he has done" Philippians 4:6 (NLT).
The beauty of a conversation with God is that we can have one anytime, all the time, or anywhere about anything, because He is always listening and desiring to answer. There is great value when our inquiry is concentrated and intentionally focused. Approaching God with focus means learning to remain in God's Word, to ask with perseverance, to believe and receive.
REMAIN – Stay in the Word: Our prayers anchored in God's Word maximize effectiveness.
"But if you remain in Me and My words remain in you, you may ask for anything you want, and it will be granted!" (John 15:7, NLT).
"Let the Word of Christ dwell in you richly" (Colossians 3:16, NLT).
"Remain in me, and I will remain in you. No branch can bear fruit by itself; it must remain in the vine. Neither can you bear fruit unless you remain in me. (John 15:4, NIV).
"But he who looks into the perfect law of liberty and continues in it, and is not a forgetful hearer but a doer of the work, this one will be blessed in what he does" (James 1:25, NKJ).
BELIEVE – Faith is Key: Faith is believing! This is a prerequisite for answered prayer.
"You can pray for anything, and if you have faith, you will receive it" (Matthew 21:22, NLT).
"And without faith it is impossible to please Him, for he who comes to God must believe that He is, and that He is a rewarder of those who seek Him" (Hebrews 11:6, NAS).
RECEIVE – Expect to Receive: When you pray in Jesus' name and in agreement with others, expect to receive! It's like the old expression, "When you pray for rain, carry an umbrella!"
"Until now you have not asked for anything in my name. Ask and you will receive, and your joy will be complete" (John 16:24, NIV).
"I also tell you this: If two of you agree here on earth concerning anything you ask, my Father in Heaven will do it for you. For where two or three gather together as My followers, I am there among them" (Matthew 18:19, 20, NLT).
PERSEVERE – Keep Asking with Intentional Perseverance: Intentional perseverance is the approach necessary for receiving answers. Don't give up!
"Keep on asking, and you will receive what you ask for. Keep on seeking, and you will find. Keep on knocking, and the door will be opened to you. For everyone who asks, receives. Everyone who seeks finds. And to everyone who knocks, the door will be opened" (Matthew 7:7, 8, NLT).
"Praying always with all prayer and supplication in the Spirit, being watchful to this end with all perseverance and supplication for all the saints" (Ephesians 6:18, NKJ).
Lesson #3 Hearing Essentials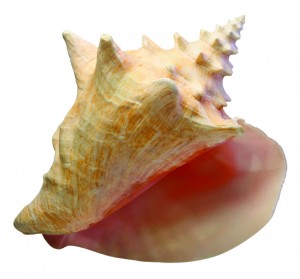 "I love the Lord because he hears my voice and my prayer for mercy. Because he bends down to listen, I will pray as long as I have breath" (Psalm 116:1-2 NLT)!
Spending time developing our own personal relationship with the Lord Jesus so that He hears our voice and we hear His is the most life changing investment of our time. Jesus modeled this with His Father in His humanity. God passionately desires to communicate with us through our prayer conversations. He wants to speak right into our cares and concerns, and tell us secrets we don't even know. He speaks clearly to us through His Word, the Bible, as we intentionally listen to His Spirit. Therefore, the more we pray and read His Word and listen, the more we recognize His personal language of life-giving words to us. A simple guide to help us be more effective in the basics of our dialogue with God can be remembered by the acroynym ACTS – Adoration, Confession, Thanksgiving and Supplication.
ADORATION – Adoration is an upward focus that acknowledges that God is who He says He is. To adore God is to appreciate, admire and esteem, praise, honor, and exalt Him in my heart and mind and express it with my lips. As we discover Him through Scripture, adoration acknowledges His names, attributes, works and actions with an intentional expression of love. When we express our adoration to the One who can meet our every need according to His Word, our FOCUS appropriately anchors in the One who is able and we prepare ourselves to hear Him. To adore Him in a group setting is also to experience His Presence. Where ever two or three are gathered…
CONFESSION – Confession is an inward look that agrees with God that we are who He says we are. To confess means to "agree with". Confession of sin is necessary for making and keeping healthy relationships. It is how we prepare to be the pure, spotless Bride awaiting Christ's return. Confession involves naming our sins, repenting of them, renouncing them, daily surrendering to God's will, and inviting Him to fill and restore us by His Holy Spirit. Being willing to talk with God about our individual and corporate trespasses cultivates in us the conviction that He hears us and that we have the ability to hear Him. We might say confession is the art of hearing one another. This is powerful when practiced in a prayer group. In other words, we agree with God concerning our sin – and we also agree with God that the blood of Jesus Christ has paid for that sin. This naturally leads us to thank him for His forgiveness and provision. Here are some Scriptures that illustrate the insidiousness of sin and God's provision for cleansing us:
"But your iniquities have separated you from your God; your sins have hidden his face from you, so that he will not hear" (Isaiah 59:2, NIV).
"Search me, O God, and know my heart; test me and know my thoughts. Point out anything in me that offends you, and lead me along the path of everlasting life" (Psalm 139:23, 24, NIV).
"If we confess our sins, he is faithful and just and will forgive us our sins and purify us from all unrighteousness" (1 John 1:9, NIV).
"If my people, who are called by my name, will humble themselves and pray and seek my face and turn from their wicked ways, then will I hear from Heaven and will forgive their sin and will heal their land. Now my eyes will be open and my ears attentive to the prayers offered in this place" (2 Chronicles 7:14-16, NIV).
THANKSGIVING – Thanksgiving is an outward look that accepts God's ultimate purposes and plans. Thanksgiving expresses an "attitude of gratitude" for the benefits we receive because we belong to God Thanksgiving chooses to hear and accept God's perspective about our circumstances, which enables us to recognize that He controls all things – the blessings as well as the problems and adversities. Difficulties become opportunity to practice thanksgiving for what God has and will do, and that kind of faith pleases God. In this way prayer truly is a faith adventure that says, "God I trust You!" Thanksgiving also demonstrates: faith in God's action for past, present and future; honor by giving credit and glory where it is due and; appreciation by acknowledging that we do not take His answers for granted, we respect Him for hearing and answering our prayers in His perfect wisdom and will.
Be thankful in all circumstances, for this is God's will for you who belong to Christ Jesus. Do not stifle the Holy Spirit (1 Thessalonians 5:16-19, NLT).
"Always giving thanks to God the Father for everything, in the name of our Lord Jesus Christ" (Ephesians 5:20 NIV).
"Let the peace of Christ rule in your hearts, since as members of one body you were called to peace. And be thankful. Let the Word of Christ dwell in you richly as you teach and admonish one another with all wisdom, and as you sing psalms, hymns and spiritual songs with gratitude in your hearts to God. And whatever you do, whether in word or deed, do it all in the name of the Lord Jesus, giving thanks to God the Father through him" (Colossians 3:15-17 NIV).
"He who sacrifices thank offerings honors me, and he prepares the way so that I may show him the salvation of God" (Psalm 50:23 NIV).
SUPPLICATION – Supplication is forward advance in God's Kingdom as His power is at work in and through us. To supplicate is to request, ask, implore, or plead with expectation that God will answer. It is to speak His will and words over circumstances and people until the enemy's assignment against them are broken. Thousands testify that when they understand the value of upward, inward, and outward focused prayer (expressed through adoration, confession, and thanksgiving) they discover how to pray with power and authority. These are the labourers who have become mighty in prayer to plough the ground, prepare, and water the soil for sowing seed and bringing in the harvest. God manages this harvest through the mighty action of supplication that wins victories, builds defences, smashes strongholds, and breaks through enemy lines. We are designed and called to pray about everything that concerns us and one another. Every follower of Christ has a prayer and evangelism job mandated to us by God. What might happen if God's people do not pray? The essentials ACTS of prayer help us to be "on the alert" in our prayers to pray God's Heart for His Harvest wherever we live, work or play. In time we also discover prayer power tools such as prayer and fasting, prayer walking, prayer journaling that jet stream our prayers.
"The Spirit of the Sovereign Lord is on me, because the Lord has anointed me to preach good news to the poor. He has sent me to bind up the brokenhearted, to proclaim freedom for the captives and release from darkness for the prisoners, to proclaim the year of the Lord's favor and the day of vengeance of our God, to comfort all who mourn, and provide for those who grieve in Zion – to bestow on them a crown of beauty instead of ashes, the oil of gladness instead of mourning, and a garment of praise instead of a spirit of despair. They will be called oaks of righteousness, a planting of the Lord for the display of his splendor. They will rebuild the ancient ruins and restore the places long devastated; they will renew the ruined cities that have been devastated for generations" (Isaiah 61:1-4, NIV).
Lesson #4 THE RETURNS OF OBEDIENCE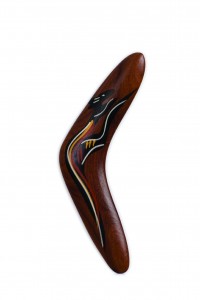 "Then the Lord said to Elijah, "Go to the east and hide … drink from the brook … So Elijah did as the Lord told him" (1 Kings 17:2-5 NLT).
In order for us to be effective in our prayers, we must have these two qualities that were part of Elijah's lifestyle. We must be willing to HEAR God and to OBEY His will and direction for our lives as is revealed through His Word and Spirit – no matter the cost.
"During the days of Jesus' life on earth, he offered up prayers and petitions with loud cries and tears to the one who could save him from death, and he was heard because of his reverent submission. Although he was a son, he learned obedience from what he suffered" (Hebrews 5:7-9 NIV).
Reading, studying and praying the Word of God enables us to learn what the will of God the Father is for us to obey. As we know His will, we can pray and ask according to His will. For example, 2 Peter 3:9 New Living Translation, tells us that God, "does not want anyone to be destroyed, but wants everyone to repent." Obviously when I am contending for the salvation of souls of the men and women, boys and girls around me, I can be sure that I am praying according to God's will and that He will hear and answer my prayers.
"His divine power has given us everything we need for life and godliness through our knowledge of him who called us by his own glory and goodness" (2 Peter 1:3 NIV).
The Bible also tells me in Isaiah 43:10 that I am the Lord's chosen witness and his servant to know and believe Him and make Him known. This means that I do not only pray for the lost, but I also go and tell them what I have seen, heard and experienced of the Lord. Obedience is to share the good news of God's love and forgiveness with them. When the word came to Elijah he obeyed and did as the Lord told Him. There are many faith adventures awaiting you to generate God stories in the lives of people around you!
"You are my witnesses,' declares the LORD, 'and my servant whom I have chosen, so that you may know and believe me and understand that I am he'" (Isaiah 43:10).

"But you will receive power when the Holy Spirit comes on you; and you will be my witnesses in Jerusalem and in all Judea and Samaria, and to the ends of the earth" (Acts 1:8, NIV).
When we listen and obey God's Word His Kingdom advances, our lives are strengthened and the body of Christ is purified in preparation for His return!
Lesson #5 Kingdom Advance – Can I Really Generate God Stories of Breakthrough?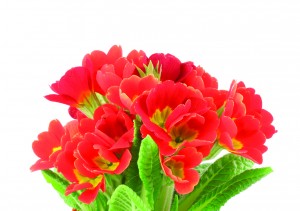 There is nothing quite as meaningful or empowering as partnering with God on an adventure of pure faith. As we define, confirm and answer God's specific call for us, often identified by our longing, dream and vision that only God can accomplish, we discover exactly where to partner with Him and what is ours to steward in prayer. He has wired, gifted and strategically positioned us to make a difference of bringing life that will be equal to willing dependence that continues asking, listening and obeying Him.
Our felt need for breakthrough is often a divine call and starting point to engage in committed evangelistic prayer. Where do you perceive a need for God to intervene? Do you see yourself as being weak with respect to that problem? Can you define the problem for which God alone has the answer? What is the prayer of faith that you should pray in this situation in agreement with two or three others?
We can address God sincerely, humbly and confidently when we ask, listen and obey because we know we are releasing His will on earth to advance His Kingdom.
"Don't worry about anything; instead pray about everything…" (Philippians 4:6a, NIV).
"…Couldn't you watch with me even one hour? Keep watch and pray…" (Matthew 26:40,41a, NIV).
"If two of you on earth agree about anything you ask for, it will be done for you by my Father in Heaven, for where two or three come together in my name, there am I with them…" (Matthew 18:19-20, NIV).

"Wake up and look around. The fields are already ripe for harvest"(John 4:35, NLT).
"So pray to the Lord who is in charge of the harvest; ask Him to send more workers into His fields" (Matthew 9:36, NLT).
"I urge you, first of all, to pray for all people. Ask God to help them; intercede on their behalf, and give thanks for them. Pray this way for kings and all who are in authority so that we can live peaceful and quiet lives marked by godliness and dignity. This pleases God our Savior, who wants everyone to be saved and to understand the truth" (1 Timothy 2:1-4, NLT).
"Let all lovers of souls, and all workers in the service of the gospel, take courage. Time spent in prayer will yield more than that given to work. Prayer alone gives work its worth and its success. Prayer opens the way for God Himself to do His work in us and through us. Let our chief work, as God's messengers, be intercession: in it we secure the presence and power of God to go with us" (Andrew Murray, The Ministry of Intercession, A Plea for More Prayer, Ch3.)

"When you want to work for God … start a committee. When you want to work with God … start a prayer group"(Corrie TenBoom, 1892-1983).
This is divine collaboration at its best!
Now experience Praying God's Word for One Hour Each Week in a Group
Lessons written by Karen Braun