Hi Friends!
Recently we were sensing the need to have a Day of Fasting and Prayer for Connecting Streams. I was feeling like we needed to go the "labor room", so to speak, and pray into all aspects of the ministry.
Two days prior to the scheduled day, I received an email from a friend and intercessor. It read:
 "As I have been thinking about that day, I have been sensing that it would be great to spend a significant portion of the day celebrating all that the Lord has done through Connecting Streams up to this point—recounting the Stones of Remembrance, thanking Him for all of them, and celebrating His goodness and His heart for the world."
A ministry colleague had said the same thing when we first set the day apart. So we used this theme as a template on the actual day. It was a day of remembering. The Lord brought many "stones of remembrance" to mind – ways He has led us, provided, guided, encouraged, and spoken. There were testimonies recounting how God has changed lives for eternity – even some who came to Christ and have since passed away. We thanked and praised God for who He is and for His ways.  
For me, it was a day of driving in a stake – of saying once again, "Thus far the Lord has led us." We ended the day singing "Today" by Brian Doerksen. I love the line that says "Today, I choose, to give my YES to You."
One of the themes of the day was how the Lord leads in counter-intuitive ways. Case in point was how we felt like we should spend the day interceding, and He led us to praise and thank Him. 
That's not too different from Christmas – celebrating the birth of our Savior – in a stable…counter-intuitive!
May the Lord continue to lead each of you in His counter-intuitive ways. May He give each of us ears to hear and the hearts to obey.
                          ~ Donna Mitchell, Director, Connecting Streams Women's Ministry
__________________
Christmas Poem:
IF CHRISTMAS WERE PERFECT…
If Christmas were perfect,
I wouldn't need Jesus.
If I could find (and afford)
just exactly the right gift 
to express my love 
and define my relationships,
I'd never know I have nothing to give.
If I could bake and buy and eat
all the Christmas goodies I wanted,
I'd ignore the hunger of my soul.
If I could be together with everyone I loved – 
if all were only laughter, gentle words,
deep conversations, met expectations,
warm hugs and delightful differences –
I'd silence my plea for grace
and forgiveness, patience and redemption.
If I could balance noise with quiet, 
rush with relax, work with play,
I'd overlook my need for wisdom.
If I could manufacture joy,
I'd never own my pain.
If I could produce peace,
I wouldn't need its Prince.
It's only when the shirt's too small, 
the chequebook's overdrawn, time's too short,
and the dessert's too rich;
when loved ones disappoint, tensions erupt,
and deep aches awake;
when tears replace laughter, failure fights with pride,
and disinterest smothers hope,
that Jesus is born
in the manger of my desires.
O, come, let us adore Him,
Christ the Lord.
~Margi, 1991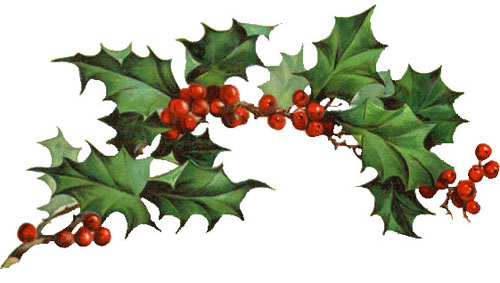 __________________
Resources:
Mary Did You Know? – This Christmas season, be blessed by watching this visual reminder of the Baby Jesus who grew into manhood as our Savior: http://www.youtube.com/watch?v=A1oHJR2g7Tw.
Compass – We're excited to be able to offer you a discount on Connecting Streams' Compass, a ministry tool that allows women to take a faith adventure together. The Compass is a powerful catalyst for discussion.  It's not a typical study with fill-in-the-blanks and homework. We have chosen a combination of engaging questions, Scriptural truths, and relational activities to direct you in your discovery journey and create a "relational pathway". It can be used one-on-one, in small groups, to follow up on outreach and conference events, or to mobilize women into their communities or workplace. Take advantage of our discounted price now (full price $10). Single copies are currently running for $7.50, up to 5 copies. Bulk orders over 5 cost $5.00 each. Contact info@connectingstreams.com to place your order today. Click here to find out more about the Compass.
__________________
Online Mentoring Center:
So many people just need to know that someone cares. People in your community are asking questions every day. Can I save my marriage? Are my kids okay? Could God really love me? We now have an online ministry called The Mentor Centre that matches prayer requests with trained mentors. Email mentoring gives you a chance to help with these questions, even if the person asking hasn't stepped into your church yet. Instead of asking people to come to you, with mentoring, you can go to them. Online mentoring is simply starting a conversation and encouraging someone to take the next step in their faith adventure. If you have a heart for God and can send an email, you can be a mentor. Choose the kinds of questions you want to answer and set your own pace. Thorough training equips you to mentor. Community leaders provide support. Mentoring software ensures a safe and secure environment. We are looking for online mentors who will apply, take the training (6 – 9 online modules of 15 minutes each), and join the Connecting Streams community on our TruthMedia Mentor Centre. Go to our website to read more and to view pdfs for both churches and ministries, or click here to apply today and begin the training. 
__________________
Faith Adventure: He Loves Me Just Because I'm His Child, by Karann Currie
I was baptized as a baby, but even though I grew up knowing about God and Jesus, I thought that I had to be a good person – that it was something I had to do on my own. I was on this huge roller coaster ride. I would try to be good, but when things did not turn out the way I wanted, I would get angry at God. I could never understand why my life could not be easier. So I would give up on believing that God cared, because I knew I could never be good enough.
Then one day, just over a year ago, a friend invited me to come to her church. The first time I prayed, I was so moved by the Holy Spirit that I sat there in tears asking God to forgive me for all my sins. Since then, I have been on an amazing journey. I discovered that God desperately wanted a relationship with me, that at times He was actually chasing me. It was not about being a good person; it was simply because He loved me.      Read more…
__________________
Streams in the Desert, by Allan  Mitchell
"The poor and needy search for water, but there is none; their tongues are parched with thirst. But I the LORD will answer them; I, the God of Israel, will not forsake them. I will make rivers flow on barren heights, and springs within the valleys. I will turn the desert into pools of water, and the parched ground into springs." Isaiah 41:17-18 (New International Version)
For me, the prophetic words of Isaiah 41:17-18 echo Connecting Stream's ministry vision. From the ministry's birth, this scriptural promise continues to paint a beautiful tapestry of God's desire to give those who seek Him the living waters of refreshment, restoration, and revival – preparing and uniting believers and the church for active ministry and the expansion of God's Kingdom.
However, do you ever feel that ministry is like walking through a desert?      Read more…
__________________
Opportunities:
If you desire for us to come and speak to your women's or church group, let us know by emailing Donna at donnam@connectingstreams.com. We'd love to be a part of challenging women to be transformed by the love of God, and to step out to reach their world by taking a faith adventure. It's thrilling to hear what the Lord does when we are willing to step out in faith – we change! Visit our website to find out more about a faith adventure!!